LMAO okay so these are my Top 10 (played) songs of 2017 according to iTunes and Cardi B and SZA are literally 60% of the list so I included a bunch of other songs that also deserve recognition. Honestly though I think this top 20 is pretty solid. Fine, so it's a Top 20 and I'm late af. Bite me!
10. No Limit (ft. A$AP Rocky & Cardi B) – G-Eazy
My favorite part of this track is obviously Cardi B's verse, as is the case for any song featuring Cardi B. It's not even my top 10 song, I was literally just obsessed with Bardi's part. I guess G-Eazy is fully established as an artist now, and we allowed that to happen. Good for you, G. I'd totes fuck with you (and get some money).
9. Doves in the Wind (ft. Kendrick Lamar) – SZA
Tbqh, I had no CTRL over myself this summer and I was a sad bad bitch during most of it and this album carried me into better times. That said, this song is probably the most fun in the bunch and so naturally I played it a million times. I love songs about lady parts and needed this to balance out my summertime sadness.
8. Bodak Yellow – Cardi B
This song would have been my no. 1 without a doubt if it had come our earlier in the year. I know every word to both the English and Spanish versions because that's how bad bitches do. Bodak Yellow is good times. Everybody knows Bodak Yellow. Best Song of 2017 hands down.
7. Wild Thoughts (ft. Rihanna & Bryson Tiller) – DJ Khaled
OMggg this songgg. First of all, love the Latin vibes. Second of all, come thru with the molly goddard lerks. Third of all, this song fucking slaps hard. This is also a summer throwback for me. Did everything good come out in the summer? I think so. Ri looks literally amazing in the music video and not much else matters. Barack Obama and my dad liked this song so that means it must be good. 10/10.
6. Me Enamore – Shakira
And speaking of Latin music!!! I can't believe Shakira is still so underrated. At least in North America, and by that I mean mostly the US (and Canada?). I feel bad for people that grew up without 90's Shakira and had "Whenever, Wherever" as their first intro because that was like such a whatever song. Anyway, Shakira's new album El Dorado also features "Chantaje (ft. Maluma)" which totally has the most plays in my iTunes ever but it was released in 2016 so it doesn't count this year. But THIS is my second favorite track from the album and honestly Shakira slaysss. She always does. Stop sleeping on Shakira and learn some Spanish, you fools!
5. Drew Barrymore – SZA
*deep sigh* I actually taught myself an acoustic version of this song. That's how much I love it. I know that SZA wrote it with a Drew Barrymore moment in mind (love the cameo!), but I can totally hear this playing in the soundtrack of my life too. I get so lonely I forget what I'm worth too sis!
4. Motorsport – Migos, Nicki Minaj & Cardi B
LMAO ok so this one got tons of plays because of Nicki and Cardi. I aggressively listened to the part of the song that features them until I fully mastered their verses. I'm like really good at them now. I'm also fully here for the whole motorsport aesthetic.
3. Felices los 4 – Maluma
I remember the exact moment I discovered Maluma baby. I was in Playa del Carmen, Mexico, September 2016 when one of his music videos literally changed my life. "Whomst is he?" I wondered as I nervously Googled his name. "He's 22!" I cried, actual tears running down my face. I'd never seen a man so perfect. Shakira would release a collaboration with him later that year (see above). My life just hasn't been the same ever since. I'm obsessed. I'm not even sure if I like the song that much tbh. I'm just super thirsty for this man. He's also doing trap en Español now, which is like really sexy and cool.
2. Love Galore (ft. Travis Scott) – SZA
Between this and Drew Barrymore, I don't know which song made me feel the most feels over this hypothetical relationship I definitely didn't have. Why you do this to me sis? Bro I'm telling you SZA's words defined my entire summer.
1.  Tyrant (ft. Jorja Smith) – Kali Uchis
This one was a huge surprise for me in the best way possible! First of all, sorry I'm a little late hopping on the Kali Uchis train. This Latina queen has been releasing solid hits over the years and Tyrant is absolutely an instant favorite. The vibe is just so cool and sultry and colorful. Plus, Jorja Smith did a show at SOB's (where I work) earlier this year, right before her collabo with Drake, and so she's been on my radar for a while. Such a powerful song. Get into it henny!!!
Honorable Mentions
Passionfruit – Drake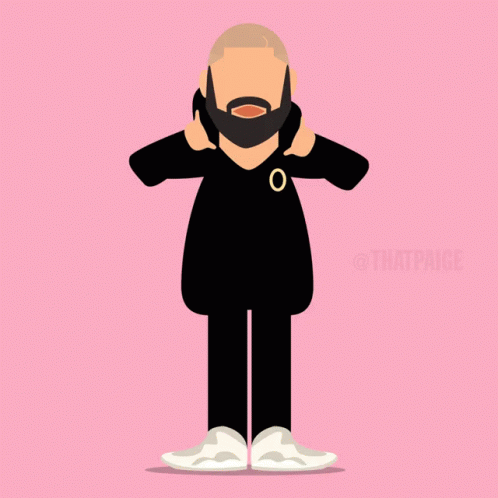 Idk why I couldn't find a decent YouTube link but you can probably figure out how to stream it. This song stood out from the rest of the tracks in More Life and therefore made the list :)
New Rules – Dua Lipa
OMG so this is also actually one of my favorite moments of the year. I want to be Dua's friend so bad! I actually showed this song and video to my bestie after a break-up and even her mom agreed that this song is perfect and amazing. Learn the rules, ladies, and don't you dare break them!!!
Boys – Charli XCX
Charli XCX is one of the greatest most underrated artists of our time!!! Listen to her new mixtape Pop 2.0 and be cool!!! I'm telling you!!! Look at all these boys!!!
I C O N I C
CPR – CupcakKe
You have not lived unless you've experienced CupcakKe performing this song (and all her songs) live! I swear to you this bitch has the ENTIRE audience literally moaning. Working with her last year was such a delight <3 I love you CupcakKe!
Songs that I know were good and should be listed but I'm dumb…
I don't have much to say. I just KNOW they're good.
Humble – Kendrick Lamar
Obviously. Obama too likes this song.
Mask Off – Future
Check out this incredible violin cover by my amazingly talented client Ezinma!
XO Tour Llif3 – Lil Uzi Vert
Some of my friends are dead :(
Songs that NEED to be acknowledged
In which I directly address the artists :)
Praying – Kesha
Congrats on your long-awaited, much-deserved comeback mama! Congrats on your Grammy nom! That high note was everything! You're doing amazing sweetie! ILYSM!
Feel It Still – Portugal. The Man
Congrats on making it to the top of Top 40 radio!!! I've been listening to Portugal. The Man for ages and it's just a really cool feeling seeing you there. Remember when "selling out" was a bad thing for indie bands? Who cares anymore!!! You are cool af and made me feel cool af back in the day and this still feels cool af today. Plus, you're Obama certified too, bro!
Despacito (ft. Justin Bieber) – Luis Fonsi & Daddy Yankee
Dear Justin, I forgive you for not knowing the words to your feature. You are so brave for going through this ordeal. PLUS you totally catapulted Latin music into the mainstream! You're also very sexy. Please work on a song with Maluma next. I would die.
Dear Luis Fonsi, congrats on getting the Biebz to hop on this track. I remember seeing you 15 years ago when you opened for Britney in Mexico City. I think you're going to go very far!
Dear Daddy Yankee, don't ever leave us. In my eyes, you're one of the seven wonders of the world. Thank you for giving us mas gasolina.
Skrrttt!!!